Ein vielfältiger Blick in die Kunst der letzten fünfzig Jahre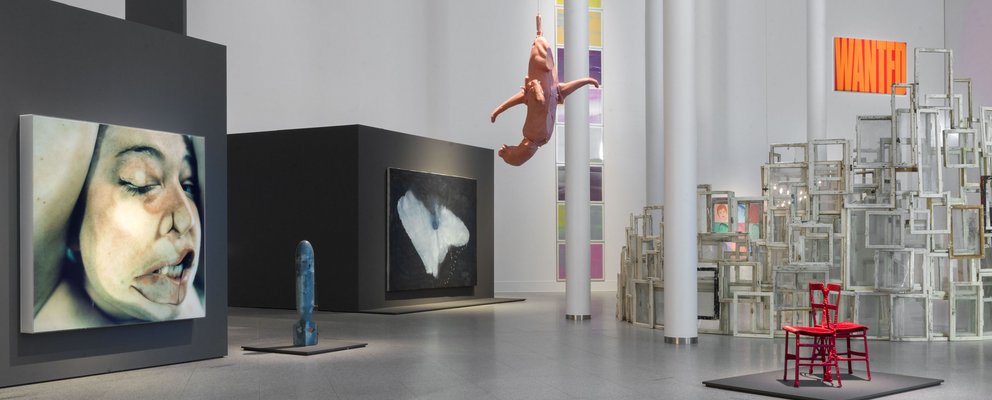 Intro
Seit 2018 bereichert die Schenkung Sammlung Hoffmann das Programm der Staatlichen Kunstsammlungen Dresden. Die Schenkung ist eine der bedeutendsten in der jüngeren Geschichte der SKD. Sie umfasst unter anderem Arbeiten von Jean Michel Basquiat, Miriam Cahn, Isa Genzken, Félix González-Torres, Antony Gormley, Keith Haring, Rebecca Horn, William Kentridge, Julie Mehretu, Barbara Kruger, Ron Mueck, Bruce Nauman, Ernesto Neto, A. R. Penck, Sigmar Polke, Frank Stella, Chiharu Shiota, Wolfgang Tillmans und Cy Twombly.
Ausstellung von Schenkung Sammlung Hoffmann, Kupferstich-Kabinett, Kunstfonds und Albertinum im Residenzschloss
Date of the special exhibitions is
ab 02.12.2023
Kunstkammer Gegenwart
Zeitgenössische Kunst im Residenzschloss
Learn more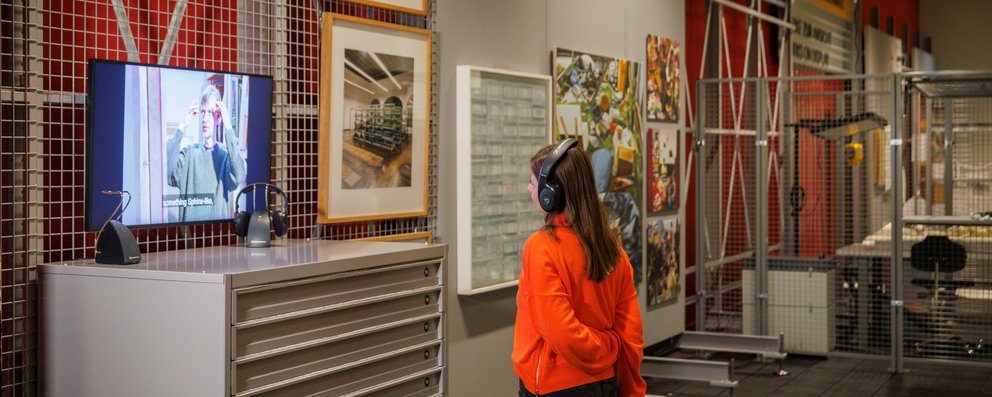 Vertreten sind
Die Sammlung Hoffmann ist seit 1997 in den Sophie-Gips-Höfen in Berlin-Mitte zuhause. Nach fünf Jahren erfolgreicher Zusammenarbeit mit den SKD und reger Ausstellungstätigkeit ziehen zunächst bedeutende Konvolute der Schenkung in ein neu errichtetes Schaudepot, die "Kunstkammer Gegenwart", im Saal des Residenzschlosses, der bisher als Fürstengalerie genutzt wurde. Im Zentrum stehen Werke, die die Sammlungen der SKD stimmig ergänzen und besonders bereichernd in sie integriert werden können.
Impressionen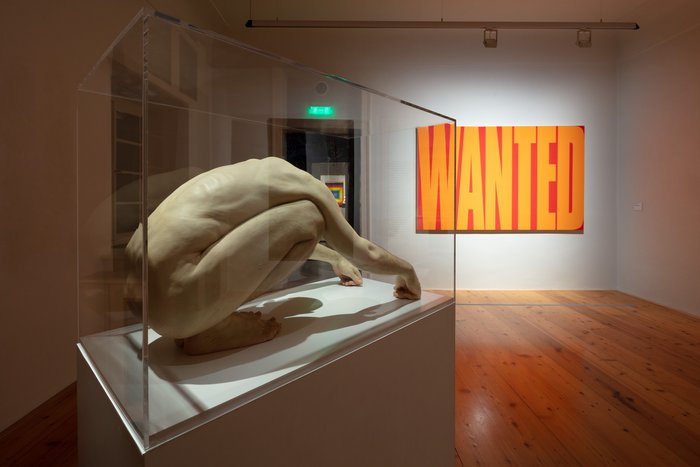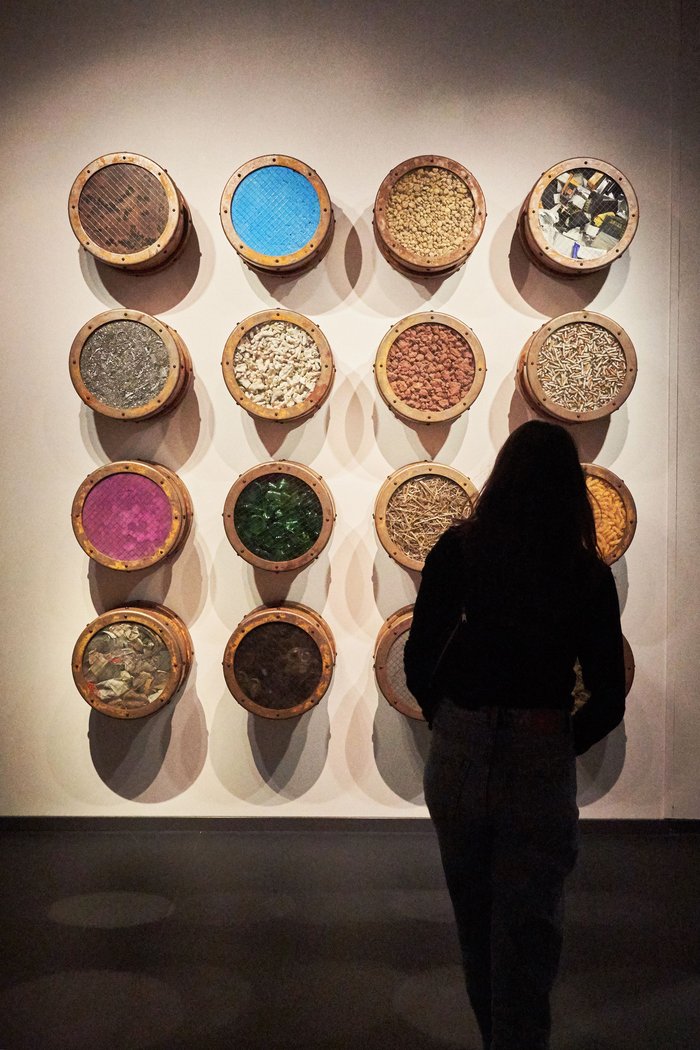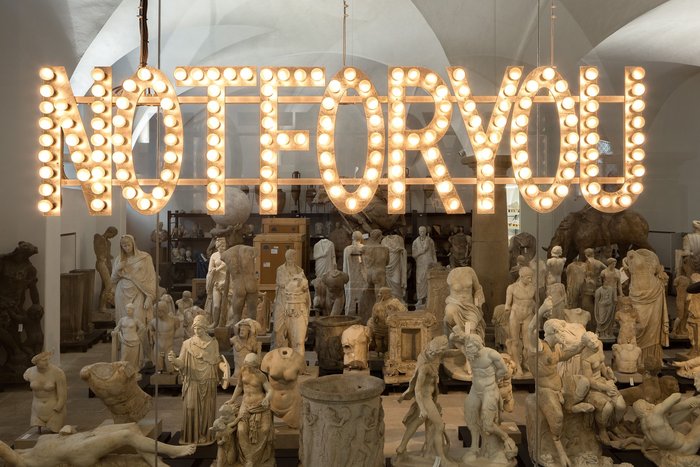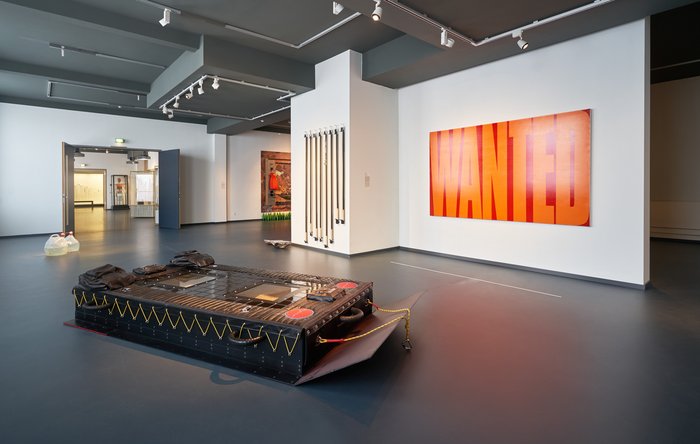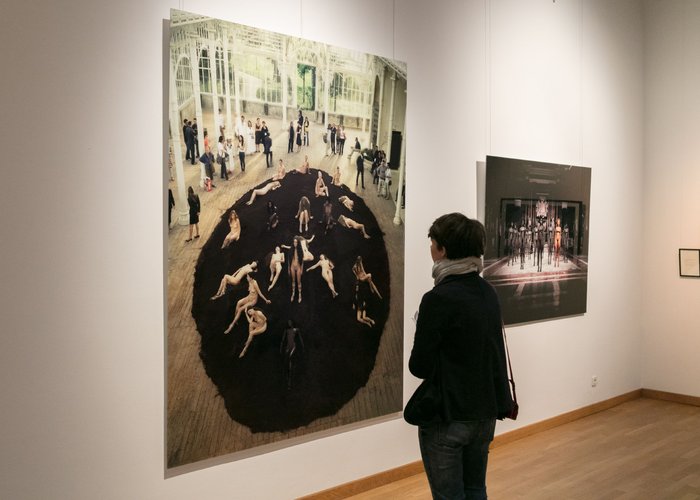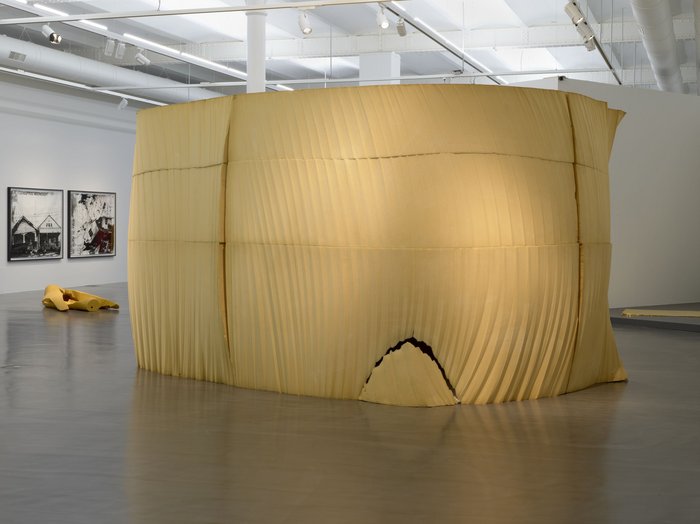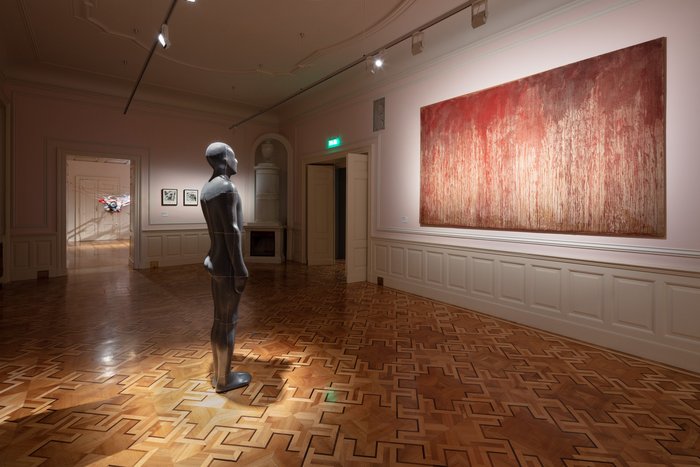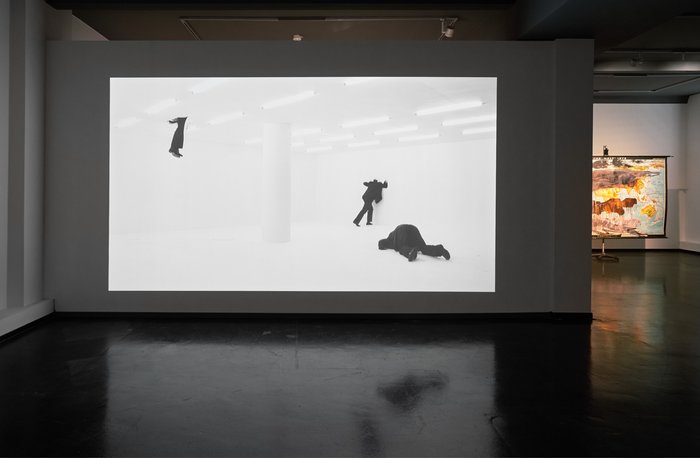 Es entspricht
Es entspricht dem Wunsch der Sammlerin Erika Hoffmann, dass die Schenkung nicht als geschlossenes Konvolut an einem festen Ort präsentiert wird, sondern im Museumsverbund der SKD aufgeht und auch in ganz Sachsen gezeigt wird. Neben Präsentationen des Bestands und der Integration von Werken in Sonderausstellungen ist es ein besonderes Anliegen der Schenkung, den Dialog von zeitgenössischer Kunst mit den historischen Sammlungsbeständen des Museumsverbunds zu fördern.
Multimedia-Guide
Erleben Sie Kunst digital mit unseren Multimedia-Guide direkt auf Ihrem Smartphone oder Tablet. Vor, während und nach Ihrem Museumsbesuch erhalten Sie spannende Einblicke und Hintergrundinformationen zu den einzelnen Werken. Der Guide ist kostenfrei ohne Download direkt über die Website abrufbar.